| | |
| --- | --- |
| Posted on 21 February, 2018 at 8:25 | |
Well, you may notice that my times are all over the place when posting, can I please clairfy the time is now 13.27pm on Wednesday 21st February 2018.  I have not fallen into another time sector as for some reason when posting it says I am in America / New York, if any of you out there use Vistaprint and have any ideas on how to change this let me know as as the minute a little lost!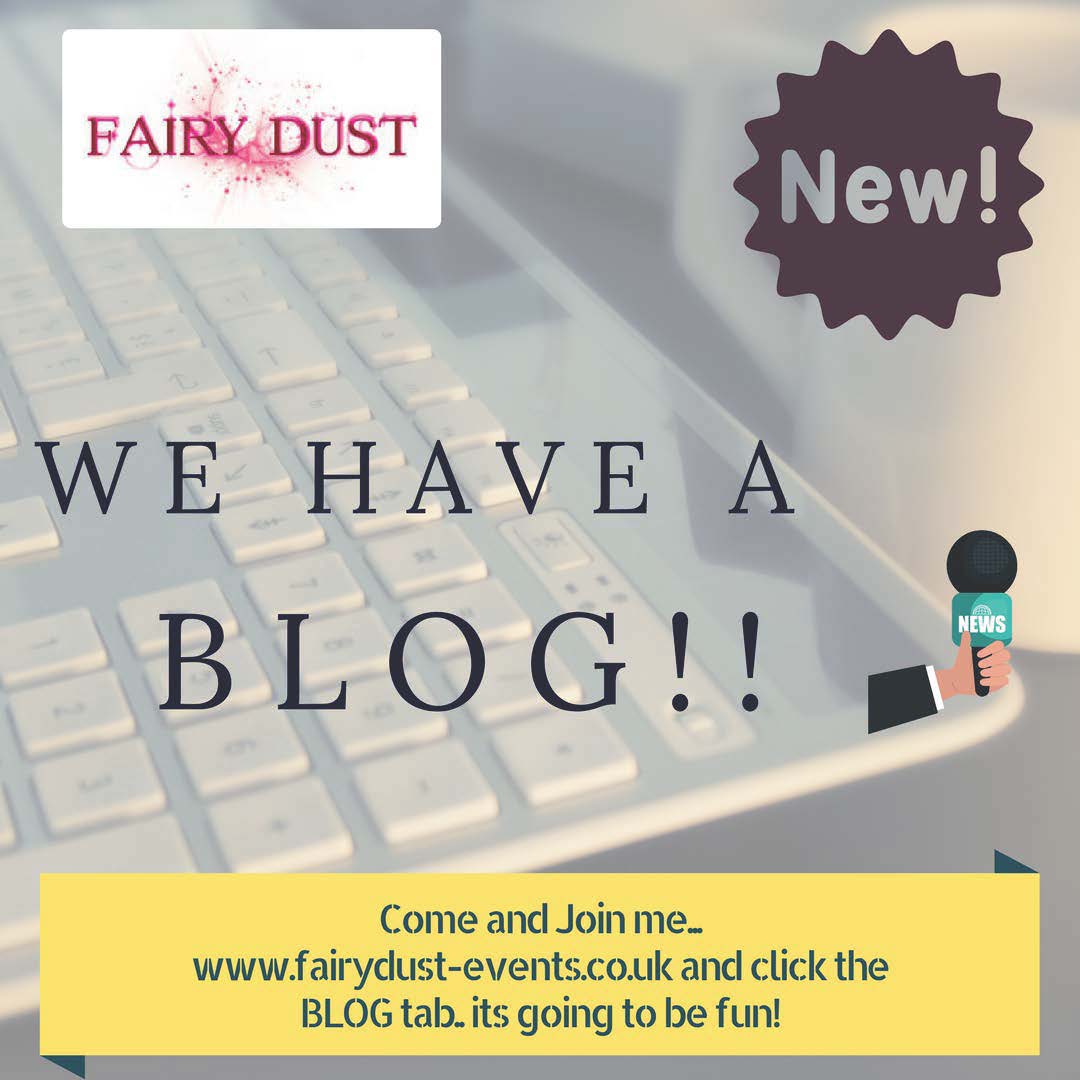 Been busy this morning, took a while to get going, not going to lie as currently full of cold (sneeze!!)... Done accounts for Fairydust and there are up to date yippe!! for another couple of weeks at least, and also being creative and designed this little gem (attached) which is going on social media and of course this lovely website. 
On nights at Travelodge tonight so at some point I do need to sleep, but i did want to ask all you lovely people that visit us, if you have any sugestions on how the web can be improved at all I am aways open to suggestions.  I don;t pretend to be an IT expert by any stretch and literally do learn as I go, so if there is somehting I am missing give me a tip and I will alter the pages accordingly.
Now have the joy of facing our own home accounts so will get stuck into those and may be back on later.  Always seems to be jobs for Fairydust to do though as I also have all the stalls to contact for our next event in March plus we do have some big events coming up over the next couple of months.  Also thinking Ladies NIght again but would have to be end of the year, as the one i have had to cancel for 23rd February was just too stressful altogether, with the venue change and the ticket sales being slow, these events though i love them dearly are not cheap to put on and as Fairydust was set up to help charities if we don;t raise funds it sort of makes it not as worthwhile, though raising awareness is amazing and I do hope it helps all concerned.
Got a lot to think about and do so I better get back to work peeps but hope you are enjoying the website and blog and I am sure I will get better as time goes on hopefully!
Categories: None